QuantaDose™ Reusable UVC Test Cards – Spot Fake UV light Boxes, UV Wands, UVC LEDs – How To Tell If UV Sterilizer Is Working or Real

PhoneSoap 3 UV Smartphone Sanitizer
PhoneSoap 3 UV Smartphone Sanitizer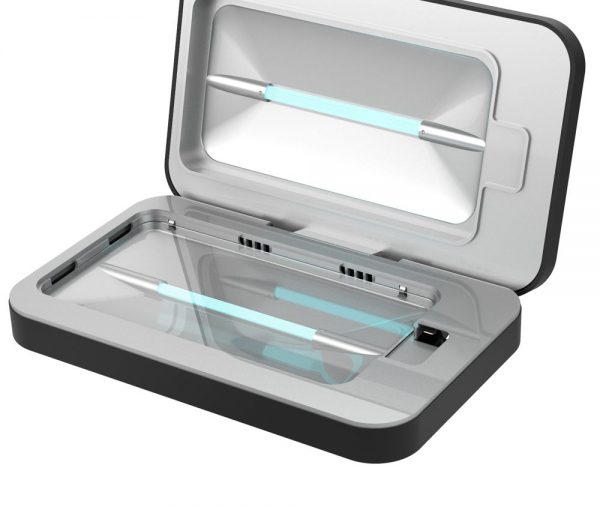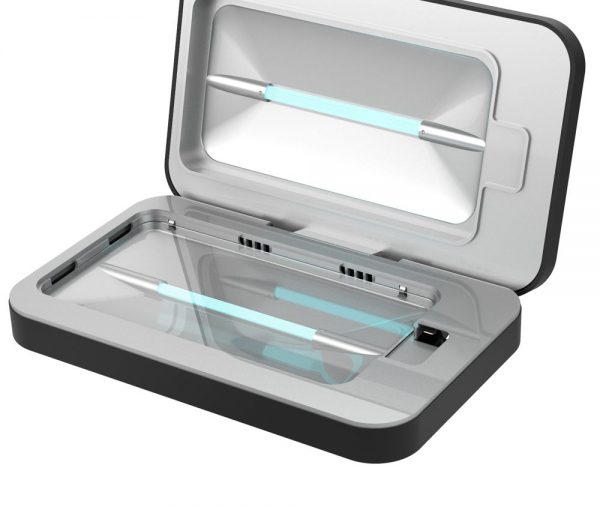 This is the ONLY UV phone sanitizer that puts enough UVC power where you need it
The Phonesoap is getting 5 stars because it outperforms every such product marketed to do what only Phonesoap can deliver based on physics alone for every device I have tested.
The power of UVC germicidal light follows a rule that is as consistent as that of gravity. That rule in nature over the amount of UVC light power reaching a target surface is called the inverse square law of distance. Without getting into the math, that rule simply states that doubling the distance from a light source results in getting a quarter of its power. Phonesoap puts the UVC bulbs directly over the surfaces intended for disinfection.
I can not stress enough why this is very important! Too many products have flooded the market making claims that Phonesoap does except they can't because the UVC bulbs in these knock-off devices just aren't powerful enough or in others, the bulbs are located too far away from the target areas for disinfection. Phonesoap suffers from none of these design flaws and pushes innovation forward with the best consumer designed UVC products on the market!
Phonesoap did a fantastic job of turning a fragile and extremely effective disinfecting UVC bulb technology into a durable all-day-everyday consumer device. The clear plastic protecting the bulbs inside the Phonesoap is designed not to interfere with the most critical peak germicidal wavelengths from the bulbs. This is confirmed by peeking inside with my phone's camera to see the green UV-C glowing brightly on a 2 step QuantaDose UVC test card. (Remember never expose your eyes or skin to UVC light) The same UVC test card also confirmed target areas for disinfection reached a minimum of 300 µW/cm² real-time UVC intensity by the calibrated word legibility of the word "ULTRAVIOLET" becoming visible when the UV test card is exposed to a confirmed source of UV-C germicidal UV light.
Within a minimalist design, the Phonesoap puts strong UVC sanitization power where you need it the most!
It's worth every penny to buy something that really works, which is easy to test and built to handle everyday use!
PhoneSoap 3 UV Smartphone Sanitizer - Reviews