First UVC 222nm 15-Watt Far UVC Excimer Lamp
First UVC 222nm 15-Watt Far UVC Excimer Lamp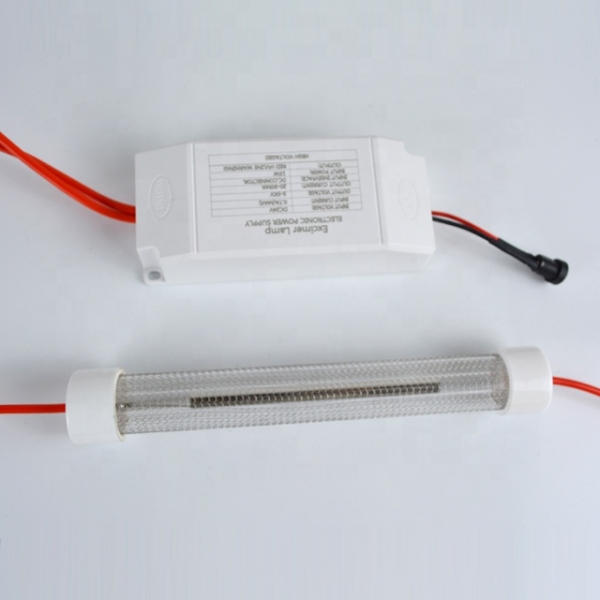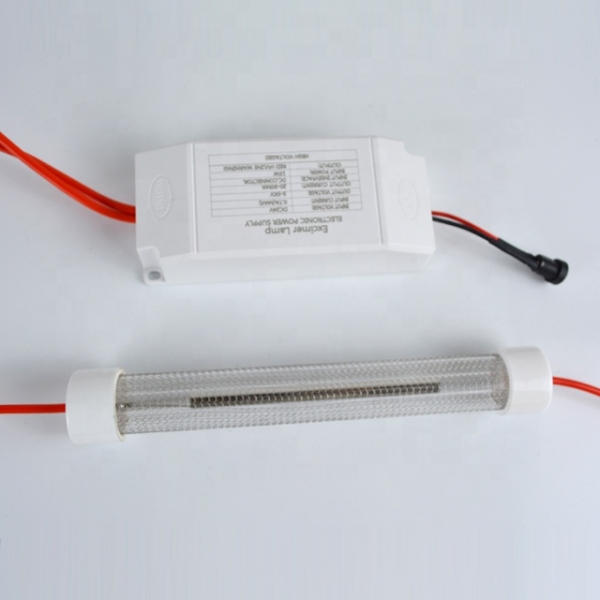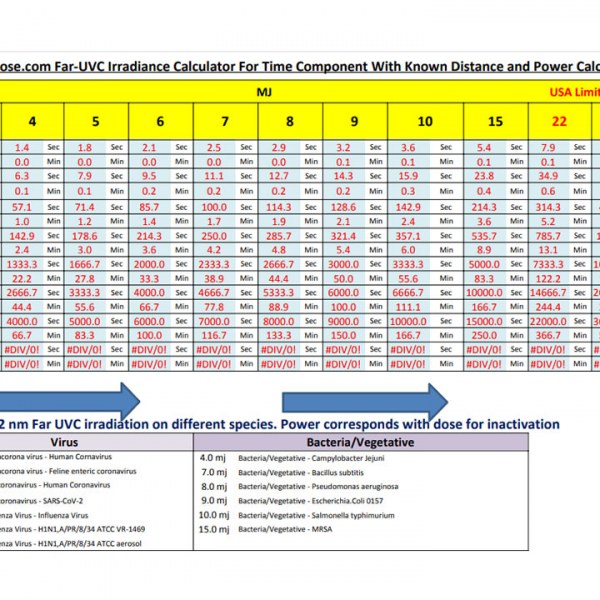 Each 15-Watt Excimer Bulb is hand-assembled and manufactured in an official ISO9001 Excimer Far-UV Light Factory (quality management systems) delivered by the Agency for International Standardization. To provide the highest-quality Far-UV light products globally, a battery of testing that includes but is not limited to: Microbiological Effectiveness Test, IEC62471 (photobiological safety inspection), BACL ( 222m, wavelength test), and CE, FCC, RoHS Certifications. When you need a 15W Far-UV light bulb, make sure your Far UVC choice is always QuantaDose for the best Far-UVC lighting to meets your AP-UVGI needs.
First UVC Bulb 15-Watt Far UVC Excimer Bulb 222nm Far-UVC F-Series Far UVC 15w Far-UV Light 24V DC
CAUTION: Far-UVC sources have not been tested for photosensitive individuals or those exposed to photo-sensitizing agents.
CAUTION: Far-UVC may help to reduce the number of germs and microbes, but it will not eliminate them.
NOTE: Far-UVC is designed to sanitize air and surfaces using far ultraviolet C (Far-UVC). Research has shown Far-UVC light to be as or more effective in inactivating microbes than UVC light. Unlike conventional UVC, Far-UVC does not require the use of UV protective equipment when UVC wavelengths greater than 230nm are filtered from the Far-UVC light source. [1] [2] [3]
NOTE: The actual inactivation rate of microbes on surfaces and air will vary based on the type of microorganisms and the length of exposure time irradiated.
NOTE: QuantaDose issued a press release that offers an easy spreadsheet calculator tool to help Far-UVC light designers determine time allowance with a known power and distance to help figure out the time necessary to be effective and when the maximum levels of safe 222nm exposure levels are reached under current international standards. USA 22 mJ/cm2 EU 30 mJ/cm2
Download it here Excel Doc. (Far-uvc-light-222nm-irradiance-time-distance-power-calculation-tool)
NOTE: Far-UVC is to be used combined with all safety measures and is not intended as a replacement or modification to an existing cleaning and sanitization program.
NOTE: Far-UVC a KrCl emitter has a nominal operational life of >3000 hours. If the visible dim violet glow is no longer detected, the Far-UVC lamp must be replaced. A QuantaDose UVC test card is recommended for Far-UVC light testing as well.
Reviews